Our retail management system is the total solution system for all related retail modules, i.e. Merchandise and Global Sourcing, Distribution Center, Store, POS, and CRM. It also includes the operational reports and management reports. The system is flexible and easy to operate which make the competitive advantage in the retail business.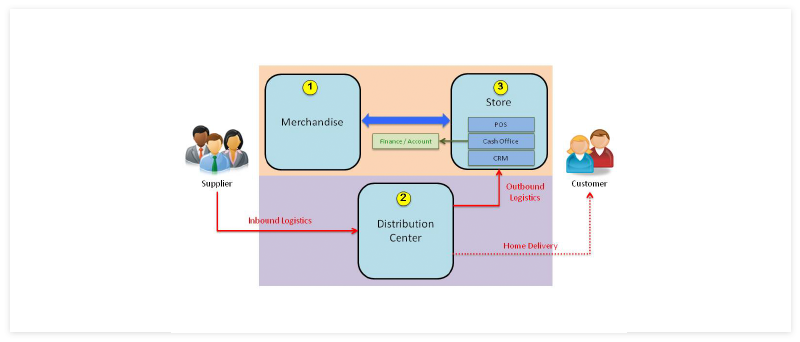 The key features of the system include :
Merchandise and Global Sourcing
Include supplier and product approval / evaluation process.
Submit RFQ and receive the quotation.
Group order from various stores to issue the PO.
Easy to search and compare list of supplier and product in database.
Distribution Center
Support both cross dock items or warehouse items.
Manage the inventory in DC.
Location management for warehouse items.
Easy to operate with handheld computer application.
Store
Manage the inventory in Store.
Able to link with all related computer accessories, e.g. POS, cash office computer, digital weight scale, handheld computer, shelf label printer.
Include all Count functions, e.g. cycle count, fresh count, physical count.
Support additional module of the store floor plan rental management and tenant sale tracking application.
POS
Designed with user friendly screen and able to customize the background graphic.
Designed for touch screen monitor which make cashier easier to operate.
Able to handle the complicated and multi-level promotion.
CRM
Include member point collection and redemption.
Include member communication system.
Support member classification and benefit management for each member class.
Support various kind of CRM promotion, e.g. member price, extra point, extra slip bonus, etc.